Current Issue
Issue 11 Spring 2016
Art & Industry: The 1851 Exhibition
Table of contents
Buy online today
Getting to the heart of Anglo Saxon England
Fascinating stories
Hardcover
Beautifully illustrated
Full colour images throughout
Maps
Anglo Saxon Mercia was a great power in its day, although many aspects of it have been shrouded in myth & mystery. In the richly illustrated Warriors, Warlords and Saints: The Anglo Saxon Kingdom of Mercia, author John Hunt uses this evidence to paint a vivid picture of this political and cultural powerhouse which, at the height of its influence, ruled over much of England, and reached out across Europe.
Place your order now and get free p&p
Click here to order »
Birmingham: The Workshop of the World
By Carl Chinn & Malcolm Dick
A celebration of the city's history and achievements, revealing the wonderfully rich diversity of Birmingham's people.
Illuminating little-known aspects of the city's history as well as rethinking traditional events and activities.
Presenting up-to-date historical and archaeological research to a general readership: locally, nationally and internationally.
Written by experienced and distinguished scholars.
Lavishly illustrated with historical images, photographs and maps.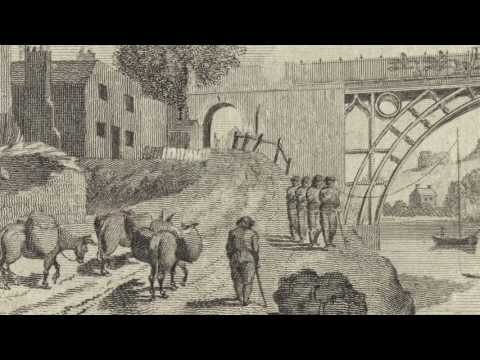 Latest Film
The Story of the Iron Bridge – Building the Bridge
Construction of the Iron Bridge was a milestone in the early industrial revolution which shaped the modern world.
View all films »
Speeches that changed Britain
Andrew Reekes
A fascinating and richly illustrated book exploring speeches made in Birmingham that changed history.
Order now »