Trailer - James Watt and slavery: The untold story
New research reveals that James Watt, the Scottish icon of the Industrial Revolution, and his family actively benefited from the slave trade, with the plantations of North America and the Caribbean. Learn more about this controversial and dark aspect of James Watt.
Keywords: Slavery, Dr Stephen Mullen, James Watt, Library of Birmingham, Scotland
In Watt,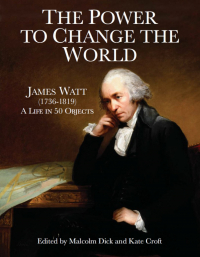 The Power to change the world
'Those who consider James Watt only as a great practical mechanic form a very erroneous idea of his character: he was equally distinguished as a natural philosopher and a chemist, and his inventions demonstrate his profound knowledge of those sciences, and that peculiar characteristic of genius, the union of them...
Presented by:
Dr Stephen Mullen
Directed by:
Andy Partington
Produced by:
Swift Audio
Featuring:
Michael Gibbs
Recorded By:
Swift Audio
Producer:
Andy Partington
Images Kindly Supplied by:
Wellcome Trust, www.slaveryimages.org
Run Time:
1.41
Copyright Date:
2019