The Great Hall Window - Civic Pride and Education
The magnificent south window with its 53 lights was installed in the Great Hall of the University of Birmingham in 1908.
At first sight it seems to be memorialising religious iconography like a great window in a cathedral - but closer inspection reveals that it pays homage to the academic disciplines taught in the University, the industries of the City, the surrounding counties and the prominent local families who provided the civic leadership.
In this video Clare Mullett, Curator of Culture and Collections at the University of Birmingham, explores this wonderful example of stained glass...
KEYWORDS: Glass, Stained Glass, University of Birmingham, Industry
In Birmingham, Glass, University,
Featuring:
Clare Mullett
Thanks to:
The University of Birmingham
Books from History West Midlands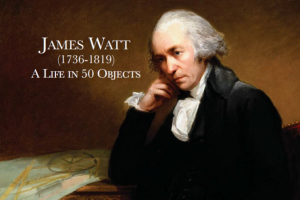 More from History West Midlands