The world's oldest steam engine brought to life
The world's oldest steam engine designed by James Watt has been brought back to life in Birmingham, England, where it was built in 1775.
The Smethwick engine was the forerunner of all the steam engines which powered the Industrial Revolution in Britain and the world beyond.
It is now on display at the Thinktank part of Birmingham Museums.
Keywords: James Watt, Matthew Boulton, Steam engine, Oldest steam engine, Industrial Revolution, Thinktank, Birmingham Museums
In Watt, Steam Engine, Steam, Birmingham, Industry, Boulton,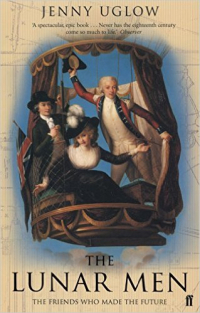 The Lunar Men
Led by Erasmus Darwin, the Lunar Society of Birmingham was formed from a group of amateur experimenters, tradesmen and artisans who met and made friends in the Midlands in the 1760s. Most came from humble families, all lived far from the centre of things, but they were young and their...
Presented by:
Dr Jim Andrew
Directed by:
Sean Griffiths
Produced by:
Sean Griffiths
Thanks to:
David Evetts, Museum Enabler, Thinktank, Birmingham Museum and Art Gallery, Zoe Turton PR Officer Birmingham Museums Trust
Recorded By:
www.ice-productions.com
Producer:
Sean Griffiths
Special Thanks to:
Thinktank, Birmingham Science Museum,
Run Time:
3.57