William Bloye – Birmingham and Black Country Lives
For Brummies and visitors, this group of Boulton, Watt and Murdoch has become the city's iconic sculpture.
And for decades the "Golden Boys" were the backdrop to thousands of wedding photographs of couples whose married lives began in the adjacent Registry Office. But William Bloye, its Birmingham-born creator, has been largely forgotten.
Learn more about the man whose work appears throughout the city and the University of Birmingham.
KEYWORDS: Artist, Sculpture, Golden Boys, Matthew Boulton, James Watt, William Murdoch, Birmingham School of Art, Hall of Memory, World War I, University of Birmingham, Sally Hoban, Oxford National Dictionary of Biography
In Birmingham, Art, Boulton, Watt,
Featuring:
Sally Hoban
Thanks to:
The University of Birmingham, Birmingham City University, Birmingham Hall of Memory, Film Birmingham, Trinity Mirror Group
Books from History West Midlands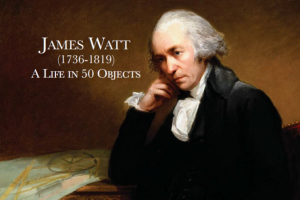 More from History West Midlands