Birmingham land earmarked for new world-class cultural centre - due to open in 2021
A site in Yardley has been agreed as the potential location for a new collection and cultural centre, led by Birmingham Museums Trust.
A publicly accessible storage facility is proposed to house the city's internationally important museum collection, so the people of Birmingham can engage with it in new and exciting ways.
Local residents are an important part of the plans and Birmingham Museums wants to hear from them about what they would like to do in the new facility.
Proposals for a new centre for heritage, community arts, learning and skills development led by Birmingham Museums Trust, have taken a step forward this week as a plot in the east of the city has been approved for regeneration by Birmingham City Council.
The plans will transform the agreed site, the closed Pool Way Shopping Centre on Meadway, in Yardley, which is currently underutilised.
Due to open in 2021, the proposed purpose-built facility will offer a completely new type of cultural proposition to engage and inspire new audiences. The initial phase will create a new storage facility to house the collections currently held at Birmingham Museum & Art Gallery, in readiness for the redevelopment of the city's flagship museum.
Subsequent development of the site will create spaces that will be available for community use including a café, homework zone and meeting rooms. Birmingham Museums Trust will offer a programme of events and activities including school visits, store tours, performances and skills development opportunities.
The building will also become Birmingham Museums' headquarters, where the Trust will relocate back office, curatorial, conservation and technical teams. The new centre at Pool Way will ensure that people in Birmingham can engage with it in new and exciting ways. Retail and housing space will also form part of the plans to create a multi-use facility.
Throughout this year Birmingham Museums has been consulting with local people to ensure their feedback informs the development of the plans. Consultations will continue so the project team can work with residents to create flexible community spaces that will benefit generations to come.
The proposed new centre, in collaboration with partners, will bring fresh training and volunteer opportunities, as well as the prospect of some new jobs. The Trust has operated a successful career programme supporting young people from across the city to pursue careers in the arts, culture and STEM (science, technology, engineering, and mathematics). As an extension to this Birmingham Museums will bring apprenticeships and other training offers to the new centre, including educational opportunities for local schools in the area and across the city.
The Trust plans to secure funding in a number of ways including applications to the Greater Birmingham and Solihull Local Enterprise Partnership and Heritage Lottery Fund.
The new facility is the first phase of a wider plan, which includes redeveloping Birmingham Museum & Art Gallery (BMAG) as a new museum for Birmingham, in line with much needed major modernisation works to the Council House complex. The proposed new headquarters at Pool Way will allow Birmingham Museums to move staff and collections currently located at BMAG as the redevelopment work at the museum begins.
The new museum will offer better visitor experiences by improving accessibility, creating a new children's museum, a community gallery, a larger learning suite, a restaurant with direct street access, more retail capacity and a dedicated conference and events space.
Ellen McAdam, Director of Birmingham Museums Trust, said: "We are committed to rethinking the way we use this great collection for the benefit of this city's young, super-diverse citizens.
"Working with residents in the local area, we are determined to transform the site into an ambitious centre which pushes boundaries, and brings together expertise from across the city to inspire and open up opportunities for the people of Birmingham.
"We know of no other cultural facility of comparable ambition, scope or scale in the UK or internationally, and this is a very exciting time as our plans gather pace."
ENDS  
To note – Decisions made at cabinet are subject to a three day call in period, so the decision could be called in for further discussion.
For more information and images please contact: Zoe Turton, PR Officer on 0121 348 8281 / 0786 820 4711 or zoe.turton@birminghammuseums.org.uk
About Birmingham Museums Trust
Birmingham Museums Trust is an independent charity that manages the city's museum collection and venues on behalf of Birmingham City Council.  It uses the collection of around 1,000,000 objects to provide a wide range of arts, cultural and historical experiences, events and activities that deliver accessible learning, creativity and enjoyment for citizens and visitors to the city. 
The collection is one of the three great civic collections of the UK, reflecting the city's historic and continuing position as a major international centre for manufacturing, commerce, education and culture. Most areas of the collection are designated as being of national importance, including the finest public collection of Pre-Raphaelite art in the world.
Attracting over one million visits a year, the Trust's venues include Aston Hall, Birmingham Museum & Art Gallery, Blakesley Hall, Museum Collection Centre, Museum of the Jewellery Quarter, Sarehole Mill, Soho House, Thinktank and Weoley Castle.  birminghammuseums.org.uk.
Books from History West Midlands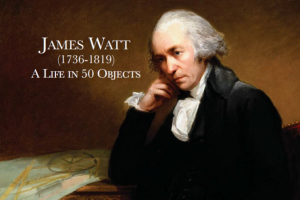 More from History West Midlands