Birmingham brass makers: Cut throat capitalism in the Industrial Revolution
The world of the brass makers of the industrial revolution Birmingham is as a world or powerful elites, industrial espionage, propaganda, deceit and political influence to create cartels and monopolies.
Keywords: Brass, Industrial Revolution, Watt, Boulton,  Birmingham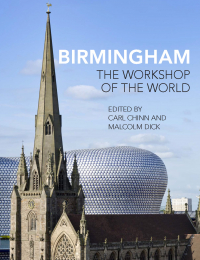 Birmingham: The Workshop of the World
A celebration of the city's history and achievements, revealing the wonderfully rich diversity of Birmingham's people. Illuminating little-known aspects of the city's history as well as rethinking traditional events and activities. Presenting up-to-date historical and archaeological research to a general readership: locally, nationally and internationally. Written by experienced and distinguished...
With:
Duncan Frankis
In: Birmingham, Industry,