Dreaming of the end of the First World War - Episode 3
Many of the billions of letters flowing backwards and forwards across the Channel between the trenches and the Home Front reveal hopes and dreams of life after the war's end.
​These are the voices of ordinary men and women from Worcestershire and the surrounding counties.
​In the last of her series of three programmes University of Worcester historian, Hayley Carter reveals their aspirations.
Acknowledgements:
Extracts from Dispatches Worcestershire Archive and Archaeological Society.
Imperial War Museum Archive.
The Dillen. Memories of a man of Stratford Upon Avon. Oxford University Press.
The Trustees of the Mercian Regimental Museum (Worcestershire).
British Newspaper archive. 
Evesham Journal Archive. 
Keywords: World War 1, Worcestershire, Women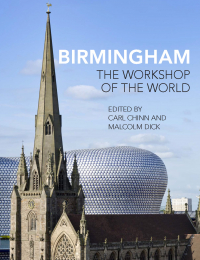 Birmingham
A celebration of the city's history and achievements, revealing the wonderfully rich diversity of Birmingham's people. Illuminating little-known aspects of the city's history as well as rethinking traditional events and activities. Presenting up-to-date historical and archaeological research to a general readership: locally, nationally and internationally. Written by experienced and distinguished...
With:
Hayley Carter
In: World War 1, Worcestershire, Women,