Women Chainmakers - The 'White Slaves' of England
For decades the women of the Black Country - particularly around Cradley Heath - sweated in dark, cramped outhouses making thousands of links of chain.  In return they were paid pence.
This programme tells the story of how, lead by iconic women such as Mary Macarthur they fought for a better life in one of the most important episodes in Britain's labour history.
Listen to well known and respected social historian, Professor Carl Chinn.
Keywords: Chain making, women, trade union, labour, Black Country, Mary Macarthur, Cradley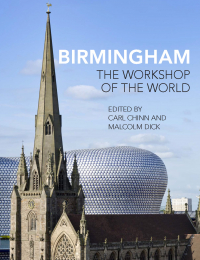 Birmingham
A celebration of the city's history and achievements, revealing the wonderfully rich diversity of Birmingham's people. Illuminating little-known aspects of the city's history as well as rethinking traditional events and activities. Presenting up-to-date historical and archaeological research to a general readership: locally, nationally and internationally. Written by experienced and distinguished...
Featuring:
Carl Chinn
In: Birmingham, Industry, Women,