In recent years, heritage organisations have played a particularly important role in capturing and representing the experiences of migrant communities. The Herbert Art Gallery and Museum has undertaken a number of history projects, enabling it to chronicle the stories of individuals who have settled in Coventry and present them to a broad audience.
Coventry has long been a city of migrants. Its population increased rapidly in the late 1800s and early 1900s as people flooded in from across the UK in search of work. Today it is a culturally diverse city with a population of 317,000, a quarter of which are from minority ethnic communities. More than 12 per cent have South Asian roots, while others come from Caribbean, African, Middle Eastern, Irish and other European backgrounds. These individuals range from those who arrived before the Second World War and their descendants, to much more recent migrants.
In a project called 'Moving Here', the Herbert and other museums in the region worked with Somali groups, young refugees, African poets, and elders from Caribbean, Chinese and Polish backgrounds to uncover people's motivations for leaving their home countries. An ambitious initiative, led by the National Archives, 'Moving Here' was particularly effective in capturing diverse migration stories.
Interviewees spoke about the factors that had pushed them to leave their home countries, – war, economic pressures and political change – and those that had attracted them to the UK – educational and employment opportunities and political freedom. Participants recorded their migration stories for the national 'Moving Here' website, where they now sit within a digitised archive of migration material and curriculum-based resources for teachers and pupils.
KEYWORDS: Coventry, Migration, South Asia, Immigrants, Herbert Museum, Black History
Download the Full Article (PDF)
Books from History West Midlands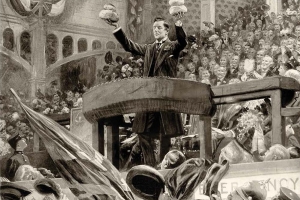 More from History West Midlands