World Heritage
IN THE MIDLANDS
Few people realise that the West Midlands' rich heritage includes two internationally designated World Heritage Sites, the Ironbridge Gorge in Shropshire and the Derwent Valley Mills in Derbyshire.
The two sites, or 'properties' as they are known, were inscribed on the United Nations Educational, Scientific and Cultural Organisation (UNESCO)'s World Heritage List. They are considered as internationally significant as sites such as the Taj Mahal, the Pyramids at Giza and the Great Barrier Reef.
In 1972, UNESCO adopted the Convention concerning the protection of the World's Cultural and Natural Heritage, an international instrument whose aim is to promote the collective protection of the most significant examples of cultural or natural heritage. The convention was the result of a growing movement, post-World War II, to protect heritage across international borders.
KEYWORDS: World Heritage, UNESCO, Ironbridge, Coalbrookdale, Shropshire, Abraham Darby, Derwent Valley Mills, Derbyshire, Richard Arkwright, Enlightenment
Download the Full Article (PDF)
Books from History West Midlands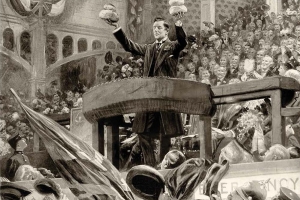 More from History West Midlands