Chance Brothers: A beacon of hope for the Black Country
See the 3D representation of the thrilling world-class regeneration project at the famous Chance Brothers Glass Works in Smethwick where the lighthouse lenses that lit the world's sea lanes, the opal glass of Big Ben and so many other pioneering innovations in glass where made.
This now derelict 9 acre site, is going to become a beacon of hope for the Black Country creating new jobs, enterprises and leisure facilities for this local community. Chance Glass Works Heritage Trust plan to regenerate the Chance Glassworks into a vibrant mixed use site including enterprise, accommodation and leisure facilities for the benefit of the local community.
A new Black Country Icon - 30 metres high At its centre will be a 30 metres tall lighthouse - a tribute to the men and women who made Chance Brothers the world's leading industrial glassmaker. This unique icon of the Black Country, seen by hundreds of thousands people every year as they drive by on the busy motorway, is the new beacon of hope for the people of the region. See more... watch the programme...
KEYWORDS: Chance Brothers, Chances, Glass, Smethwick, Black Country, Lighthouses, Chances Glassworks Heritage Trust
In Chance Brothers, Black Country, Glass,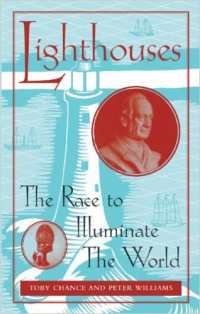 Lighthouses:
The Great Exhibition, Crystal Palace, 1851: James Chance, of the glass-making firm Chance Brothers, is nervously showcasing a new lens, that, unknown to him, will revolutionise lighthouse production, propel his family business into a position of world leadership, save countless lives and have far-reaching consequences for trade, empire and the...
Thanks to:
Gerry lane, Nanette Hedley, Ron Southam, Ray Drury, Mark Davies, Steve Eling, Toby Chance, Stewart Towe CBE, Jack Berrett, Joe Holyoak, Media Archive for Central England, Mary Evans Picture Library, Chance Family Archive