The Story of the Great Exhibition – Part 2
Join Queen Victoria and Prince Albert for an illustrated tour of the Great Exhibition of 1841 lead by historian, Dr David De Haan.
Meet your guide at the main entrance to the revolutionary glass and iron of the Crystal Palace in Hyde Park and join him as he visits the exhibits.
Here you will see innovations and witness new technologies from Britain and the world beyond; see products and people from the other side of the globe; and glimpse famous faces including the Duke of Wellington and Charles Dickens.
KEYWORDS: Great Exhibition, Crystal Palace, Glass, Iron, Victorian, Chances, Industry, Exhibits, Visitors, Schweppe, Coalbrookdale, Prince Albert
In Great Exhibition, Victorian, Glass, Industry,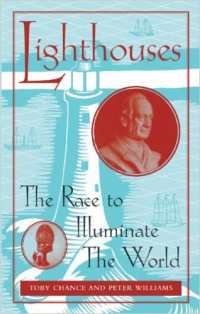 Lighthouses:
The Great Exhibition, Crystal Palace, 1851: James Chance, of the glass-making firm Chance Brothers, is nervously showcasing a new lens, that, unknown to him, will revolutionise lighthouse production, propel his family business into a position of world leadership, save countless lives and have far-reaching consequences for trade, empire and the...
Presented by:
David de Haan
Recorded By:
Andy Partington
Special Thanks to:
Ironbridge Gorge Museums Trust