Beyond the battlefields the Home Front in World War I in Germany - Photographs taken by Käthe Buchler
A new exhibition of haunting, yet beautiful images portrays the Home Front in the German town of Braunschweig during World War I.
These black and white photographs are the work of Käthe Buchler (1876-1930) a gifted amateur who lived in the town where she photographed the wounded convalescing in Braunschweig and the men, women and children whose lives were affected by the demands of the Home Front. Her work offers "'a fascinating' window on the pre-occupations of ordinary Germans living and working hundreds of miles away from the fighting". The collection is now part of the Museum Für Photographie in Braunschweig, Lower Saxony, Germany.
KEYWORDS: World War I, Home Front, Germany, Women
In World War 1,
Stemming the Tide
The British Expeditionary Force of 1914 was described by the official historian as "incomparably the best trained, best organised, and best equipped British Army that ever went forth to war." The BEF proved its fighting qualities in the fierce battles of 1914 and its reputation has endured. However, the same...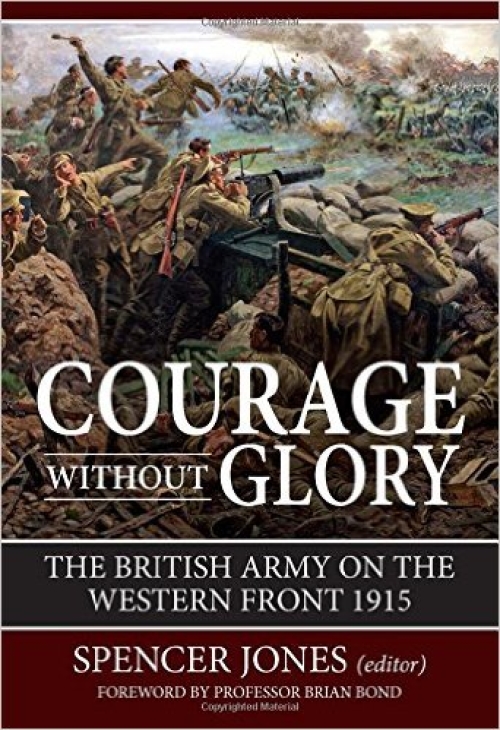 Courage Without Glory
The year 1915 was one of unprecedented challenges for the British Army. Short of manpower, firepower and experience, the army needed time to adapt before it could hope to overcome the formidable German defences of the Western Front. Yet the insistent demands of coalition warfare required immediate and repeated action....
Thanks to:
Dr Nicola Gauld, Voices of War and Peace, First World War Engagement Centre, University of Birmingham, The Library of Birmingham
Images Kindly Supplied by:
Estate of Käthe Buchler, Museum Für Photographie in Braunschweig, Lower Saxony, Germany, Deposit Stadtarchive, Braunschweig
Run Time:
12.40
Copyright Date:
History West Midlands