Birmingham's Gun Trade: Did war shape the Industrial Revolution?
Was the transformation of Britain from an agricultural economy to the first global industrial superpower driven by conflict?
This is the question addressed in a fascinating new book Empire of Guns: The violent making of the Industrial Revolution by award-winning author, Priya Satia.
She examines the all-pervading economic and social effects of Britain's almost constant conflicts during the 18th and early 19th centuries.
At the epicentre of this 'war economy' is the arms trade in which the prominent Birmingham gun maker - Samuel Galton Junior was the dominant figure. Having to defend his role in the industry to his fellow Quakers, Galton argued that every aspect of British economic life was inextricably linked to the economy.  Was he correct?
Priya Satia answers this question in a discussion with Mike Gibbs, the Publisher of History West Midlands.
Keywords: Guns, Birmingham, Galton, Quakers, Industrial Revolution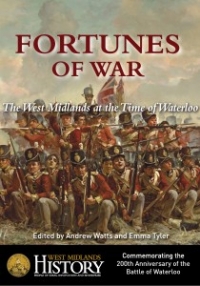 Fortunes of War:
The Napoleonic Wars (1719-1815) changed Britain and the West Midlands forever. For some people this was a time of great prosperity while others were driven into poverty. "Fortunes of War" explores the stories of people from the region during this important time. Its publication commemorates the 200th Anniversary of the...
Featuring:
Priya Satia
In: Industry,