Shock and Awe: The Roman Invasion of the West Midlands
The arrival of the Roman army in the West Midlands was shocking for the native communities who were occupied. Then came a profound change in life and society revealed by modern archaeology.
In programme 1 of a series of podcasts about the Roman West Midlands Dr Roger White of the University of Birmingham tells the story of the early years of Roman rule in central England.
Dr White explains that the legions and auxiliaries were active in the Midlands for about two generations after the invasion before moving to the Northern and Western frontiers of the province but their economic impact was felt throughout the Roman occupation.
Keywords: Romans, Dr Roger White, Roman invasion, West Midlands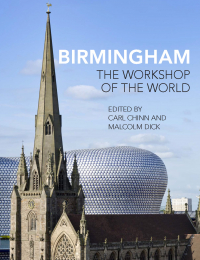 Birmingham: The Workshop of the World
A celebration of the city's history and achievements, revealing the wonderfully rich diversity of Birmingham's people. Illuminating little-known aspects of the city's history as well as rethinking traditional events and activities. Presenting up-to-date historical and archaeological research to a general readership: locally, nationally and internationally. Written by experienced and distinguished...
Featuring:
Dr Roger White
In: Birmingham,