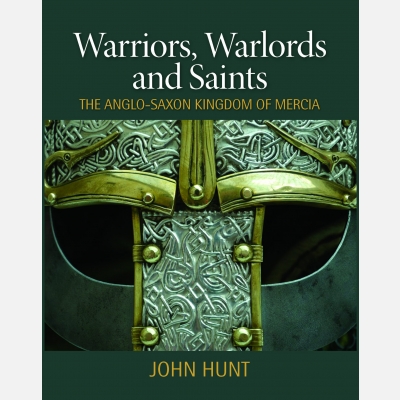 Warriors, Warlords and Saints
The Anglo-Saxon Kingdom of Mercia
£19.99
Anglo Saxon Mercia was a great power in its day, although many aspects of it have been shrouded in myth and mystery. However, recent discoveries, such as the Staffordshire Hoard and the Lichfield Angel, have shone a fascinating light into the world of Mercia and the Mercians.
In Warriors, Warlords and Saints: The Anglo Saxon Kingdom of Mercia, author John Hunt uses this evidence to paint a vivid picture of this political and cultural powerhouse which, at the height of its influence, ruled over much of England, and reached out across Europe into the Middle East. The Mercians themselves were complex. They were a force capable of both great violence and great art, fostering the embryonic English Church and yet fighting bloody wars with the rival kingdoms of Wessex, Northumbria and East Anglia.
The story of the Mercians is integral to the story of Anglo Saxon England, from the end of Roman rule to the Norman invasion. It was a land peopled by ruthless kings, great ladies, brave warriors and famous saints who lived at a vital and compelling time in English history with Mercia at its heart.
85 images
Full colour throughout
Paypal, Visa, American Express, Mastercard
For your security, we do not store any card details on our site.