Hardman & Co
PUGIN'S GLASSPAINTERS
From Shanghai to San Francisco, the name of John Hardman was synonymous with excellence in the design and manufacture of stained glass.
Encouraged by his friend Augustus Pugin – the pioneer of Gothic revival architecture – Hardman established new standards of craftsmanship which were maintained by his company for decades after his death. Hardman and Company's windows can be seen in churches, cathedrals and buildings of the nineteenth and twentieth centuries.
The Glass painters will shorten my days, they are the greatest plagues I have". Thus the Gothic-revival architect A W N Pugin (1812-1852) bemoaned the lack of glassmakers able to execute satisfactorily his designs for the many churches which he was building in the mid-1840s. Having tried Thomas Willement (1786-1871), who became too expensive, and William Warrington (1796-1869), whose heraldry he dismissed as 'wretched', Pugin turned to William Wailes (1808-1881) of Newcastle-on-Tyne, but he too proved disappointing.
So in 1845 he persuaded his Birmingham metalworking friend, John Hardman Jnr (1811-1867) who was already making church furnishings to his designs, to add a stained glass workshop to his 'Medieval Art Manufactory' in Paradise Street.
KEYWORDS: Hardman & Co, Glass, Birmingham, Pugin, Gothic, Churches, Cathedrals
Download the Full Article (PDF)
Books from History West Midlands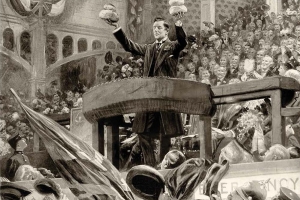 More from History West Midlands