How was the Black Country changed by WWI?
Zeppelins, hunger, strikes and women at work​
The First World War changed the Black Country forever.  Industry boosted by the demand for munitions and other war materials, grew but the social cost was high.
​The demand for munitions created opportunities for women workers for the first time. As they joined the workforce in large numbers home-life was disrupted and older children had to care for younger sisters and brothers. 
Shortages of food resulted in rising prices undermining morale with food riots in the Black Country in 1917 and 1918 while strikes threatened to paralyse the engineering industry.
​Upheaval increased when the region was attacked from the air by Zeppelins in January 1916 with loss of life.  The World War had really come to the Black Country.
​Graham Fisher discusses these experiences with Black Country author Dr Terry Daniels and historian Dr Paul Fantom.
Keywords: Black Country, WWI, munitions, hunger, strikes, women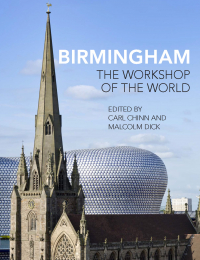 Birmingham
A celebration of the city's history and achievements, revealing the wonderfully rich diversity of Birmingham's people. Illuminating little-known aspects of the city's history as well as rethinking traditional events and activities. Presenting up-to-date historical and archaeological research to a general readership: locally, nationally and internationally. Written by experienced and distinguished...
With:
Graham Fisher
Featuring:
Dr Terry Daniels and Dr Paul Fantom
In: Black Country, Birmingham, World War 1, Worcestershire, Women,