Well known Birmingham author and historian, Carl Chinn tells the story.
Aston Hall is a magnificent example of Jacobean architecture on the periphery of central Birmingham built between 1618 and 1635.  The house was damaged in the English Civil War during an attack by the Parliamentary army in 1643.  Subsequently, Aston Hall and the surrounding park were rented by James Watt Jnr, son of the pioneer of steam power, James Watt Snr. As Birmingham's population grew massively in the early nineteenth century, much of the parkland was built upon and there was a real danger that this architectural gem might be knocked down and lost forever, whilst the remainder of its park would be developed.  But the working people of Birmingham were not prepared to lose their treasured asset.  This is the story of how the 'Peoples Park Company' saved Aston Hall and its grounds.
Keywords: Aston Hall, Parks, Open Spaces, Victorian, Civil War, James Watt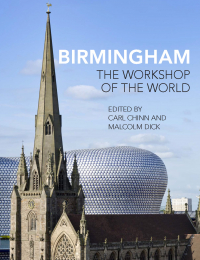 Birmingham
A celebration of the city's history and achievements, revealing the wonderfully rich diversity of Birmingham's people. Illuminating little-known aspects of the city's history as well as rethinking traditional events and activities. Presenting up-to-date historical and archaeological research to a general readership: locally, nationally and internationally. Written by experienced and distinguished...
With:
Carl Chinn
Featuring:
Carl Chinn
In: Birmingham,