Carl Chinn - The real 'Peaky Blinders'
BBC's new and popular drama 'Peaky Blinders' paints a picture of the notorious gangs in Birmingham following World War I and paints a picture of the city's depravation.
But who were the real Peaky Blinders?
Well known historian Professor Carl Chinn, Chair of Birmingham Community History at Birmingham University reveals the truth behind the drama.
KEYWORDS: Peaky Blinders, Carl Chinn, Birmingham, Gangs, Crime, Book, Police, TV Series
In Peaky Blinders, Birmingham,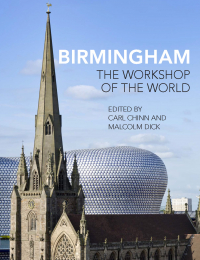 Birmingham
A celebration of the city's history and achievements, revealing the wonderfully rich diversity of Birmingham's people. Illuminating little-known aspects of the city's history as well as rethinking traditional events and activities. Presenting up-to-date historical and archaeological research to a general readership: locally, nationally and internationally. Written by experienced and distinguished...
Featuring:
Professor Carl Chinn
Thanks to:
Caryn Mandabach Productions & Tiger Aspect Productions, West Midlands Police, Ray Wilkes