World War I - How Birmingham remembered the dead
Well–known broadcaster and author, Professor Carl Chinn discusses how the communities of Birmingham came together to remember and honour the more than 12,000 men and women killed in the First World War.
He takes us from the horror of the Western Front, the Royal visits to the city and the inauguration of the iconic Hall of Memory by the then Prince of Wales.
Keywords: Carl Chinn, William Bloye, First World War, Second World War, Hall of Memory, Birmingham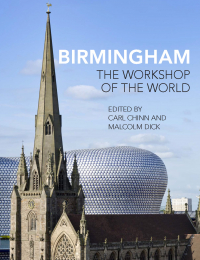 Birmingham
A celebration of the city's history and achievements, revealing the wonderfully rich diversity of Birmingham's people. Illuminating little-known aspects of the city's history as well as rethinking traditional events and activities. Presenting up-to-date historical and archaeological research to a general readership: locally, nationally and internationally. Written by experienced and distinguished...
With:
Professor Carl Chinn
In: Carl Chinn, Birmingham, World War 1,