Worcester Moments - The Battles of Worcester 1651 - Programme 2
In this programme, Andrew discusses how the two famous battles of Worcester in 1642 and 1651 highlight the strategic importance of the city to king and Parliament during bloody English Civil war and beyond. He talks to the publisher of History West Midlands, Mike Gibbs.
Keywords: Andrew Reekes, Worcester, The Battle of Worcester, River Severn, Worcester Cathedral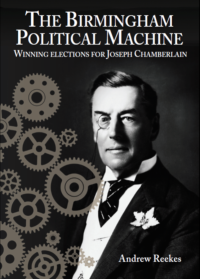 The Birmingham Political Machine: Winning Elections for Joseph Chamberlain
The British electorate swelled dramatically with the passing of the Second Reform Act in 1867. This presented the political class with a significant challenge. Here was a large, new electorate which needed to be understood, managed, enthused, and persuaded to vote for the right candidate in local and parliamentary elections....
Worcester Moments: River, Religion and Royalty
For 1400 years Worcester in the English Midlands has played a unique part in the history of our Island and the world beyond. At a vital bridging point over the River Severn and watched over by its beautiful cathedral, Worcester has witnessed the comings and goings of monarchs and regicides:...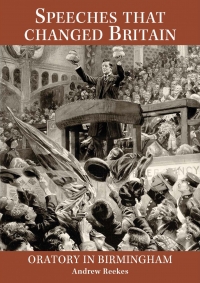 Speeches that changed Britain
A fascinating and richly illustrated book exploring speeches made in Birmingham that changed history. Meet some of Britain's most famous orators. The book reflects the importance of oratory in making a political argument. It may in a sound-bite era be a dying art but these speeches fulfil the first requirement...
Featuring:
Andrew Reekes
In: Worcestershire, Andrew Reekes,