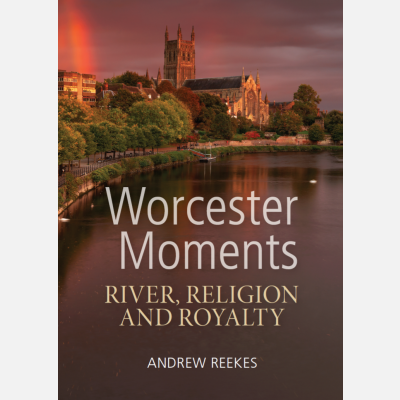 Worcester Moments: River, Religion and Royalty
£10.00
For 1400 years Worcester in the English Midlands has played a unique part in the history of our Island and the world beyond.
At a vital bridging point over the River Severn and watched over by its beautiful cathedral, Worcester has witnessed the comings and goings of monarchs and regicides: saints and sinners; scholars and charlatans as well as warriors and composers.
In 'Worcester Moments: River, Religion and Royalty' author and historian Andrew Reekes, once a pupil at King's School, explores this enthralling story through the prism of 20 episodes in the vibrant life of the city and its people.
Keywords: Worcester, River Severn, Andrew Reekes, Worcester Cathedral
Cover: Paperback
Size: 170mm x 240mm
Paypal, Visa, American Express, Mastercard
For your security, we do not store any card details on our site.