Worcester Moments - Politics: Electoral fraud - Programme 3
In this programme, Andrew reveals how Worcester gained notoriety for electoral malpractice which led to Worcester being without a sitting MP for two years, and how the campaign to rid the constituency of this fraud backfired on the Liberal Party. He talks to History West Midlands publisher Mike Gibbs.
Keywords: Worcester, electoral fraud, River Severn, Worcester Cathedral, Andrew Reekes, George Williamson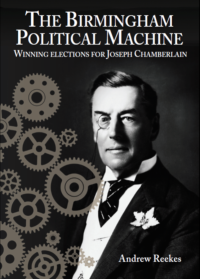 The Birmingham Political Machine: Winning Elections for Joseph Chamberlain
The British electorate swelled dramatically with the passing of the Second Reform Act in 1867. This presented the political class with a significant challenge. Here was a large, new electorate which needed to be understood, managed, enthused, and persuaded to vote for the right candidate in local and parliamentary elections....
Worcester Moments: River, Religion and Royalty
For 1400 years Worcester in the English Midlands has played a unique part in the history of our Island and the world beyond. At a vital bridging point over the River Severn and watched over by its beautiful cathedral, Worcester has witnessed the comings and goings of monarchs and regicides:...
Featuring:
Andrew Reekes
In: Worcestershire, Andrew Reekes,