Remembering Waterloo in the Regional Landscape
The Battle of Waterloo was one of Churchill's 'punctuation marks in history', significant not only for bringing to an end twenty-two years of European war, but for its profound impact upon the map of the Continent.
Local manufacturers were quick to capitalise upon the event, but it also left some more surprising legacies in the region.
The importance of the Battle of Waterloo was not lost on the manufacturers of the West Midlands, who found immediately lucrative ways to celebrate the outcome. At Bilston they made enamel boxes, decorated with images of Marshal Blücher, the Prussian general. The pottery firms of Staffordshire produced figurines of Wellington, as well as souvenir plates, while the Birmingham ballad-makers dashed off newly minted songs to celebrate the demise of 'Boney'.
But the battle had a longer legacy than this, seen in many surprising ways. Let us take, perhaps, the most extreme of examples: a large hole in the ground in Hockley and a stately home in Herefordshire.
KEYWORDS: Napoleonic Wars, Waterloo, , Bilston, Enamel, Pottery, Ceramic, Stoke, Potteries
Download the Full Article (PDF)
Books from History West Midlands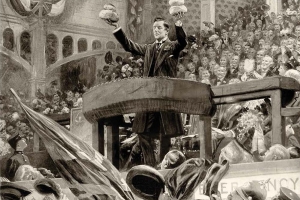 More from History West Midlands