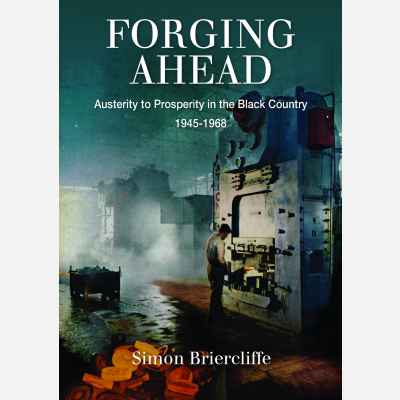 Forging Ahead
Austerity to Prosperity in the Black Country 1945-1968
£10.00
The Black Country was pivotal to Britain's rapid shift from austerity to prosperity in the two decades after World War Two. Britain was an economic and imperial superpower, and the Black Country's manufacturing industry was central to its success.
As the region's landscape changed from industrial dereliction into a modern urban environment, growth in wages meant that its overwhelmingly working-class inhabitants found themselves in one of the most prosperous industrial areas of the country. The Black Country was transformed – in 1957, when Harold Macmillan declared "You've never had it so good," he could have been talking directly to the Black Country.
This book celebrates the pivotal role of the region in the post-war period, and reveals the evolving landscape and diversifying population of this powerful industrial hub. Lavishly illustrated with images from the Black Country Living Museum's photographic collection, Forging Ahead tells the story of an industrial region and its people moving from austerity to prosperity, and playing a key role in the history of post-war Britain.
Paypal, Visa, American Express, Mastercard
For your security, we do not store any card details on our site.