Shakespeare, Inclusion and Working-Class Communities
Birmingham's Shakespeare Library holds the only First Folio in the world acquired for comprehensive (including working-class) education, and its founders expressly intended the Library to open high culture up for all the people of the city.  'Everything to Everybody' seeks to recover this inspiring history. It also seeks to find new ways to remake Shakespeare with people and communities across Birmingham who might not otherwise think that Shakespeare and traditional British culture belong to them.
To find out about the 'Everything to Everybody' Project: https://everythingtoeverybody.bham.ac.uk/
Keywords: Shakespeare, Birmingham, Professor Ewan Fernie, Everything to Everybody, George Dawson, 
In Birmingham,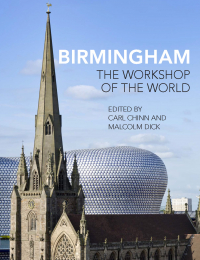 Birmingham: The Workshop of the World
A celebration of the city's history and achievements, revealing the wonderfully rich diversity of Birmingham's people. Illuminating little-known aspects of the city's history as well as rethinking traditional events and activities. Presenting up-to-date historical and archaeological research to a general readership: locally, nationally and internationally. Written by experienced and distinguished...
Recorded By:
ICE Productions
Run Time:
0.53
Copyright Date:
2019